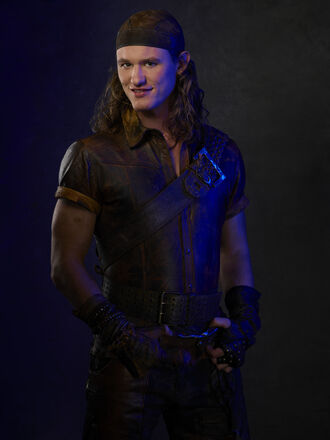 "Uma's gonna love this."
"Oh, before you go tell your mom that Gaston says hi and also tell your dad that my dad wished he'd finished off your dad when he had the chance."
""No, she left you that sandbox and told you that you could have this room""
""Who said you weren't big or bad enough to be in her gang!!""
"These are free right?"
"Oh, he's got a boo boo that's why he's so cranky."